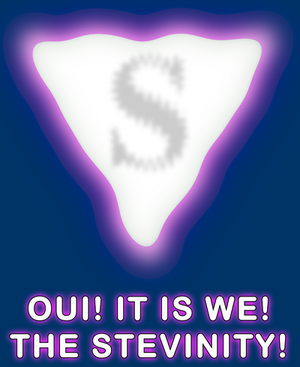 Gestalt Geist of the Wholly Western
Ohm
-let trio of and
Steve Balmer
(1),
Steve Jobs
(2) and
Steve Wozniak
(3).
(1)Balmer of course replaced the faux-Steve known as Bill, primary Code Baker.
(2)Also, rumour has it that Steve Meretzky has replaced Jobs after his unexpected termination from the physical plane of reality as primotional Butcher.
(3)Wonderful Wizard of Woz and self-made Candleshtick Maker.